Howard Duff Racing is a syndicate that has horses in our stables, they currently have two 2 year olds and a 4 year old.
If you are wanting to get involved and own a share in a syndicate please do visit his web page at https://www.howardduffracing.co.uk where you can see what he has available and get in touch.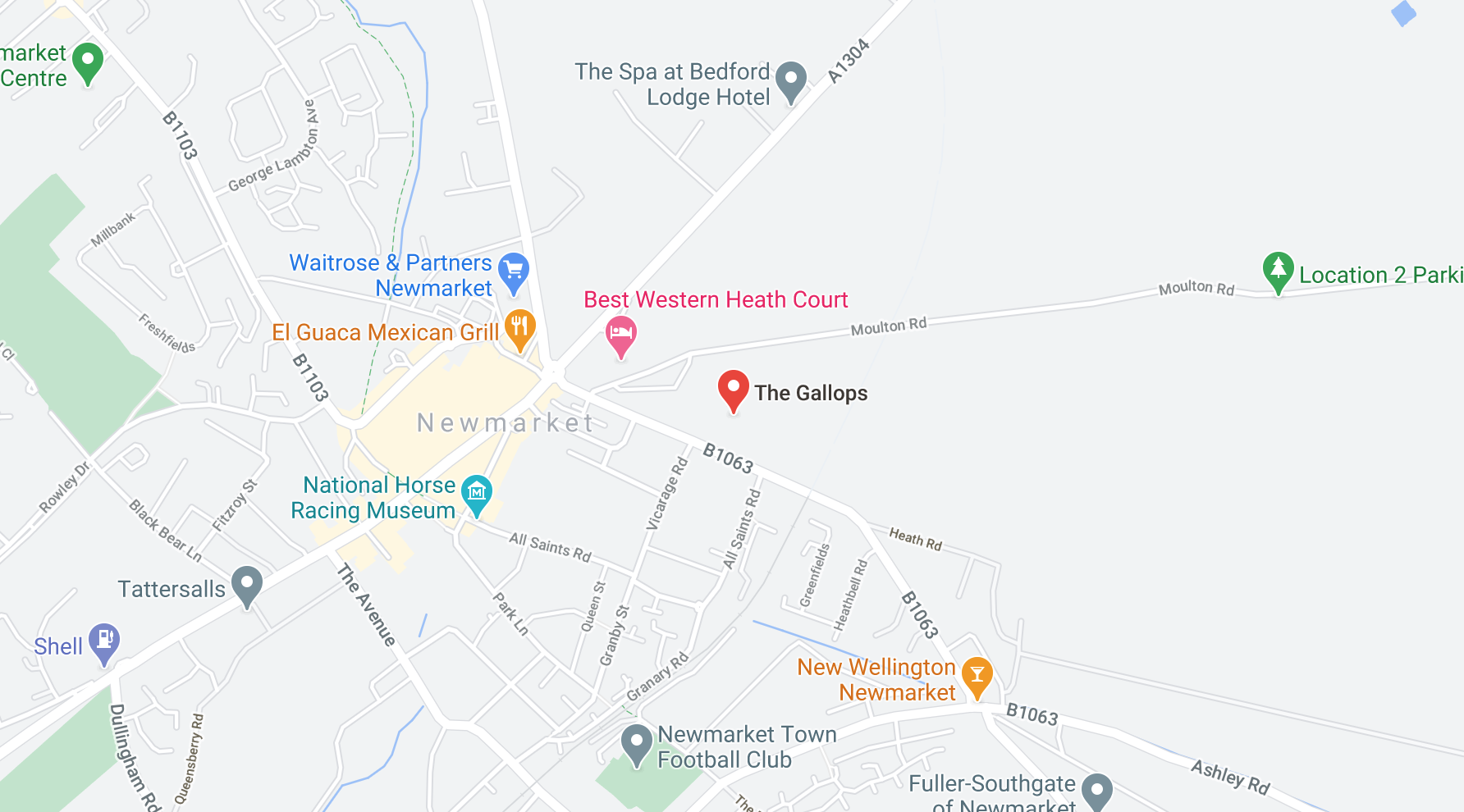 Get IN touch
01638 599159
Wroughton House,
37 Old Station Road,
Newmarket
CB8 8DS
Visit Us
Our beautiful stables are set in a prime location at the bottom of Warren Hill Gallops.