> I started my racing career as an amateur jockey half way through the season so over the winter I headed over to Florida for a month of work experience. I used my time here working for Michael Matts.
> When I returned to England after my first full season as an amateur, I became champion on the all-weather. I then decided I would like to become an apprentice jockey and I held my apprentice license at Manor House Stables which is owned by Micheal Owen. I then suffered a knee injury that forced me to take an extended break from riding.
> I returned to Newmarket and after my recovery I rode for my mum and dad, Lydia and Jeff P
earce
.
> During this time, I won the Betfair Apprentice Series before travelling to California where I was based at Santa Anita race track. I rode o
ut for Ben Cecil, Doug O'Neil and Neil Drysdale. Here I met one of my closest friends to this day, Jamie Lloyd, who later became our Bloodstock Agent.
> Upon returning to the U.K., I had a couple of rides for Andrew Balding and decided to move down to Kingsclere as a 5lb claimer. I was Lucky enough to ride for Her Majesty The Queen. 
> After 2 years at Andrew's, I decided to travel to Australia and spent 6 months there. First, I went to Melbourne to experience the Melbourne Cup Carnival and worked for Gai Waterhouse for these 3 weeks. I was one of the exercise riders for Fiorente who went on the win the Melbourne Cup that year!
> I then went to Sydney where I was employed by Bjorn Baker, before returning to England where my mum held my license, making me the stable jockey.
> A great friend of mine who I met in Florida, Raymond Handel, phoned me up and asked me to fly to New York. I spent 2 months out there meeting owners, then later on that year after returning to England he called me telling me the owners would like me to fly over and ride their horse. This was my 95th winner and I rode out my claim.
> After this I decided it was time to now hang up my boots and start working towards my trainer's license by becoming my mum's assistant and completing the trainer's course.
> And now here I am, training myself and having a brilliant start to the season
Black Ice the stable hack! 
Our Horse
Black Iceman is the hack on the yard. We have had him since he was a yearling he's now 12 years old. He won for us on the flat for me when I was riding and over hurdles (not me riding!) 
He's is a very well known character on the heath a firm favourite to many but he knows a few of his own tricks! He's a great lead horse but in the odd occasion when he's feeling cheeky he will have you off with a drop of the shoulder when you least expect it!!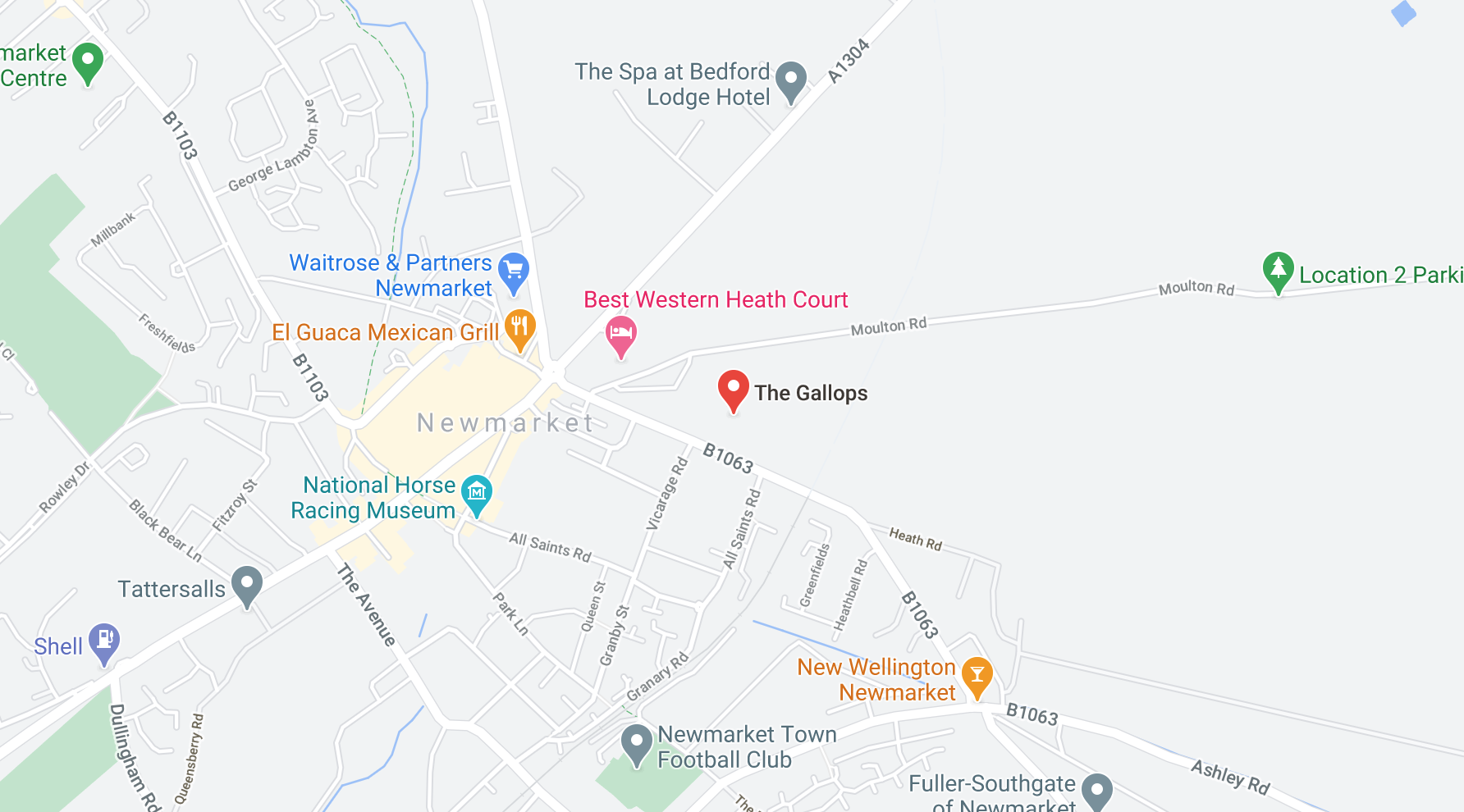 Get IN touch
01638 599159
Wroughton House,
37 Old Station Road,
Newmarket
CB8 8DS
Visit Us
Our beautiful stables are set in a prime location at the bottom of Warren Hill Gallops.